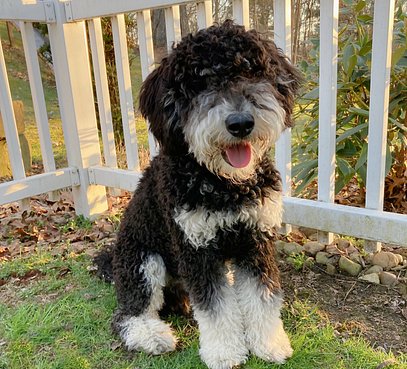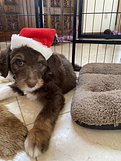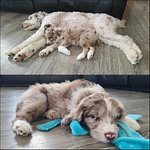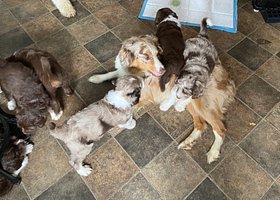 Wait List 2023
** Reese and Archie will have their first litter planned for October 2023!! Fun Colors and great personalities expected!!
As of now our waiting list for the 2023 current litter has some openings!! if you would still like to be on the extended waitlist please email cldrew2@drewsaussiedoodles.com with name, cell number & physical address. You can also txt or call 724-992-8079. There is never any guarantee of any puppies. It all depends on how many puppies are in each litter and where you fall in line on our waitlist.
Once there is a confirmed pregnancy then we require a $300 deposit to keep your spot on the waitlist.. Once the puppies are old enough, then each family on the wait list will get to come meet the puppies in the order they are on the wait list with deposit and pick out their new forever four legged family member!! Once deposits are down you will get an invite link to join our Family Puppy group on facebook. This is a family group of members that own a Drew puppy. We will upload many weekly pictures and videos so you can watch your little fluff balls grow.
We always get choice of first pick of the litter to keep our breeding stock going. So once we choose our puppy then we go in order of the wait list
WAITLIST 2023
NAME
1. Reserved (ML)
2.Reserved (FB)
3. Reserved (SS)
4. Reserved (EM)
5. Reserved (JM)
6. Reserved(CB)
7. Reserved(JR)
8. Reserved ( JD)
9. Open
Extended Waitlist
10.open
11.open